TADANO MANTIS CRANES
Authorized Tadano Mantis Crane Dealer in Texas, Oklahoma and Louisiana
Contact A Tadano Mantis Expert
Tadano Mantis has established itself as a leading manufacturer of crawler cranes.
The crawlers that Tadano Mantis cranes travel on enable professionals to operate them capably in dusty or muddy environments. Professionals can also operate the cranes remotely, without an operator in the cab, in hazardous industrial settings.
With powerful diesel engines, Tadano Mantis cranes can handle heavy-duty applications and lifting, and they're easy to maneuver in tight spaces.
Scott-Macon Equipment was one of the first dealers of the Tadano Mantis product line and led the way for the line's wide acceptance in lifting applications in the Gulf Coast. We offer Tadano Mantis hydraulic crawler cranes in Texas and Oklahoma.
Tadano Mantis Cranes Available
Tadano Mantis Parts
Scott-Macon Equipment is a Tadano Mantis parts dealer in Louisiana, Texas and Oklahoma. We carry common replacement parts such as filters, hoses or sensors as well as parts for special orders. We stock the full line of Tadano Mantis parts, and we can arrange for drop shipment or overnight delivery to your location.
Crane Service
Scott-Macon Equipment services Tadano Mantis equipment out in the field and at all of our locations. Our highly trained technicians offer services ranging from routine maintenance to accident repairs to reconditioning, and they're ready to handle the more complex, less frequent repairs to all Tadano Mantis cranes and equipment. We can diagnose and inspect your equipment and help you create a planned maintenance schedule.
To keep your Tadano Mantis crane in top condition, contact your closest Scott-Macon Equipment location by phone or email.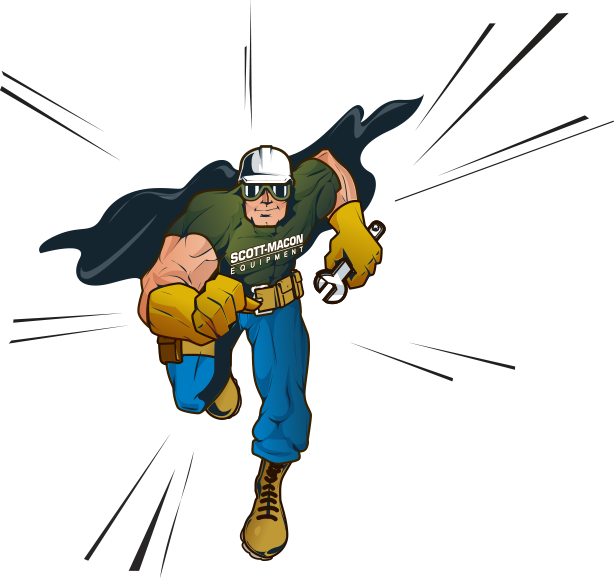 Scott-Macon Difference
Scott-Macon Equipment provides exceptional crane repair service and product support to our customers. Learn more about the Scott-Macon difference in our "When Service Matters" case study.