TADANO CRANES
Tadano Cranes
Partner with an Authorized Tadano Crane Dealer in Texas and Oklahoma
Among the world leaders in crane manufacturing, Tadano produces all terrain cranes ideal for both on and off-road projects and rough terrain cranes for challenging locations. Proven safe, reliable and efficient, their cranes bring power and durability to job sites around the globe.
Both rough and all terrain cranes employ the load moment limiter (AML-C), which shows the boom angle, load radius, slewing position, rated lifting capacity and more. Their safety features include audio and visual warnings, and if a job approaches the load limit, the soft stop function with engage.
Scott-Macon Equipment is proud to be an authorized dealer of Tadano cranes in Texas and Oklahoma. Our inventory ranges from the 160-ton, 267-horsepower Tadano GR-1600 to the ATF-600G-8 with a capacity of 660 tons. Explore our inventory of new, used and rental cranes to find the right option for your project.
Cranes Available
Tadano Crane Parts
Scott-Macon Equipment is a Tadano parts dealer with the full support and resources of a Tadano parts center, and we stock a complete line of parts and can special order items. If you're in a hurry, we'll arrange for overnight delivery and drop shipment to your equipment's location. Browse our inventory of Tadano parts online.
Tadano Crane Service
Scott-Macon Equipment services Tadano equipment in the field and at all of our locations in Texas and Oklahoma. Our service centers are ready to handle the more complex, less frequent repairs to Tadano equipment and all of your routine upkeep, accident repair and reconditioning needs. We can diagnose and inspect your equipment and help you create a planned maintenance schedule to keep your fleet in top condition. Contact us to start today.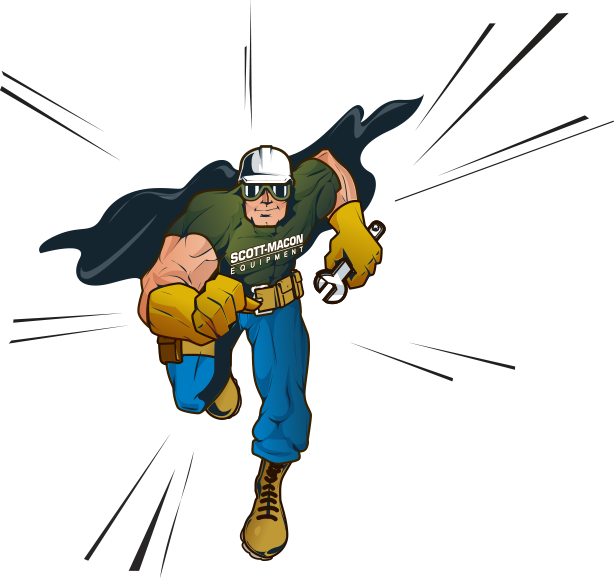 Scott-Macon Difference
Scott-Macon Equipment provides exceptional crane repair service and product support to our customers. Learn more about the Scott-Macon difference in our "When Service Matters" case study.