TEREX CRANES
Terex Legacy Crane Distributor in Texas, Louisiana, and Oklahoma
Capable, durable workhorses, Terex cranes provide operator-friendly features. Terex also owns the Genie line of equipment.
As a leading distributor of Terex legacy cranes, Scott-Macon Equipment carries a wide range of new, used, and rental cranes, including rough terrain, hydraulic truck, and crawler cranes. We have been recognized for our outstanding service and support to our valued customers as a Rough Terrain Distributor of the Year.
Terex Cranes Available
Terex Parts Dealer
As an authorized Terex parts dealer in Texas, Louisiana, and Oklahoma, we stock a full line of Terex parts including replacement parts such as filters, hoses or sensors, and we can special order equipment such as a boom section.
If you're in a hurry, we'll arrange for overnight delivery and special orders to be drop shipped to your location so you can get back to work as quickly as possible.
Terex Crane Service
Scott-Macon Equipment services Terex cranes in the field and at all our service centers in Texas, Louisiana, and Oklahoma. Our highly trained technicians can complete routine maintenance, accident repairs, and reconditioning. They can also handle the more complex, less frequent repairs to all Terex cranes. We can even diagnose and inspect your equipment and help you create a planned maintenance schedule.
Contact us to create a plan to keep your cranes in top condition with Scott-Macon Equipment.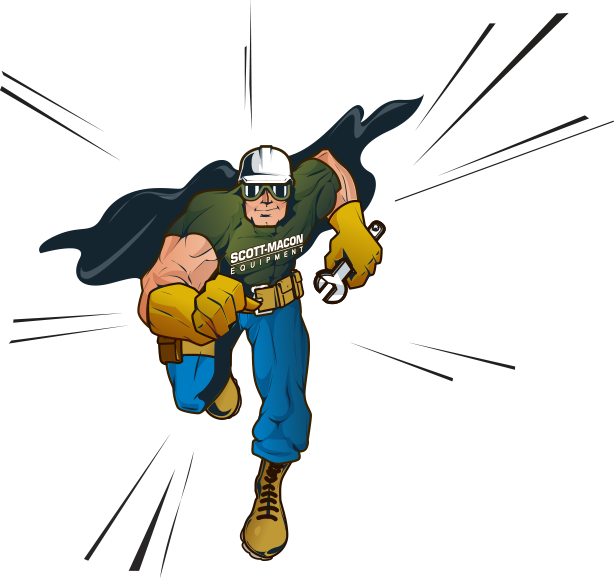 Scott-Macon Difference
Scott-Macon Equipment provides exceptional crane repair service and product support to our customers. Learn more about the Scott-Macon difference in our "When Service Matters" case study.